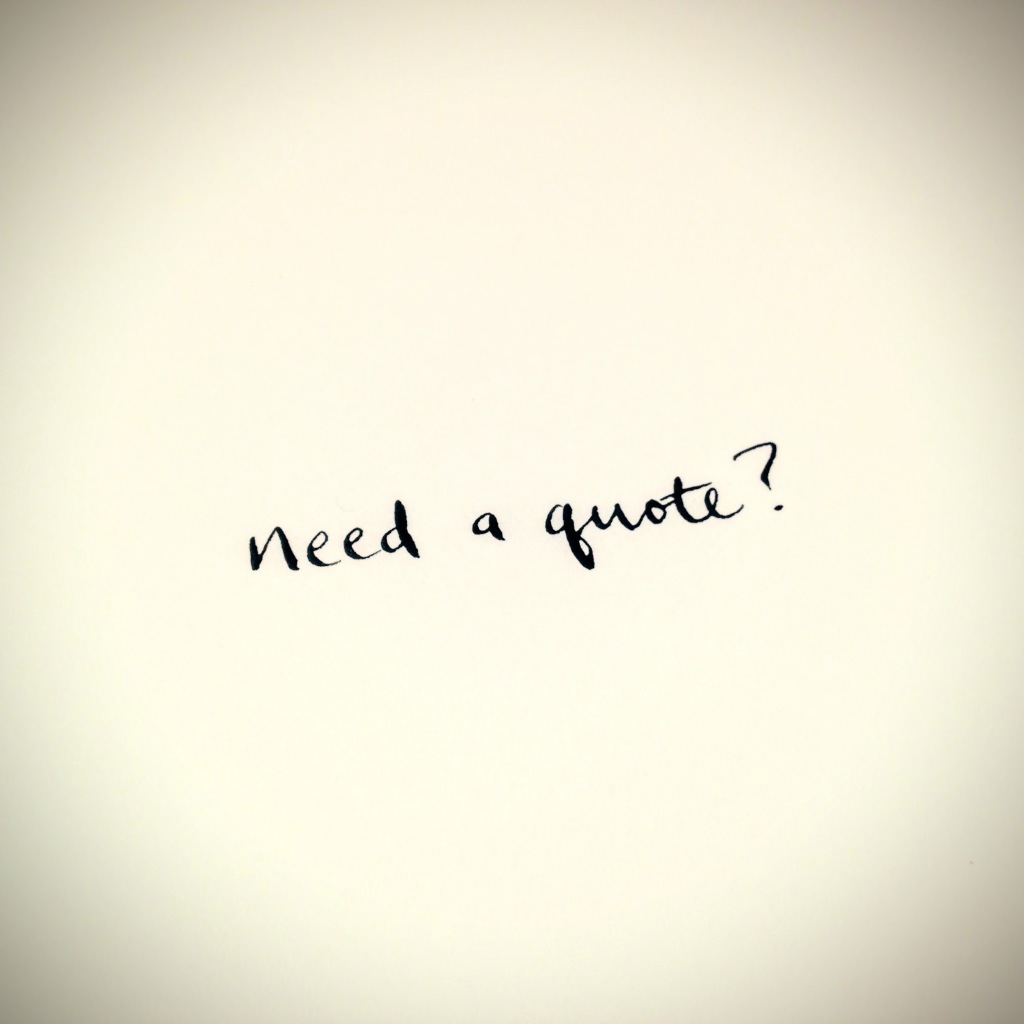 Hey Guys!
Cat here. Need a quote? Happy to help! If you're new to The Done Dept. (or not-so-new, why, hello again!), here is a checklist that will help us expedite your print quote so we can get your order DONE!
» WHAT
» ARTWORK
» QUANTITY
» SIZE
» COLORS
» BLEED
» PAPER
» FINISHING
» DEADLINE
WHAT
Let's start here. What are you printing? Business cards? Flyers? A Booklet? Posters? A photo of your grandma made to look like the Queen of England? Not sure? That's ok too. Let's talk about it.
ARTWORK
Will you be providing a high-quality, print-ready file for us to print from? Or do you need our hourly design services?
QUANTITY
How many do you need? We are happy to quote a few different quantities.
SIZE
We'll need to know the size of your item. For instance if it's a flyer, is it 4×6? Is it an 11 x 17 show poster? Is it an 8.5 x 11 booklet?
COLORS
We have 5 combos of color options for most things. Here's a trick: Full color = 4, Black only = 1. No print = 0. So, a single sided color business card would be 4/0. Shazam!
BLEED
Does your print order have a bleed? This is pretty common. If your images and background colors on your print order go to the edge of your piece, that is considered a bleed and we'll need the files to be set up properly. For instance, 3.5 x 2 business cards need at least an 1/8″ bleed all around to make them 3.75″ x 2.25″. Keep all important text at least 1/4″ away from the edge of your design, too!
PAPER
What kind of paper are you looking for? Glossy? Matte? Shimmer? Regular Paper or Card stock? Sometimes we can make a recommendation if we see your artwork or if you have a sample. Options for paper don't stop there, but these are most popular.
FINISHING
Most jobs include typical cutting to size, but what if you need scoring or corner rounding or binding? We can do lots of finishing options, so let us know the details, for sure.
DEADLINE
Timeline is always important for us to know, so we can be sure to schedule your project accordingly and be up front about when we can complete your order. We try to be as speedy as possible of course!
Once we get WAQSCBPFD all together, we're in business! We love our customers and we get new ones every day thanks to you all spreading the word about The Done Dept. and our printing magic! Thank you ever, ever so much.
Happy Printing!
xo
Cat