Cat McMillan
Manager & Print Wrangler
(314) 832-3663
As the co-manager of The Done Dept, Cat's responsible for keeping our shop functioning as efficiently as possible. She handles shop logistics, equipment maintenance, quoting, project management, and oversees a team of production/design associates to make sure your job gets done. She can coordinate, print, and pull together almost any creative project you can think of. Not sure where to start? Cat will answer any questions you may have and help lead you in the right direction.
// Areas of Specialty //
Pricing/Quoting - Highly Detailed Specialty Projects - Letterpress - Custom Books - Booklets - Weddings - Greeting Cards - Small Stuff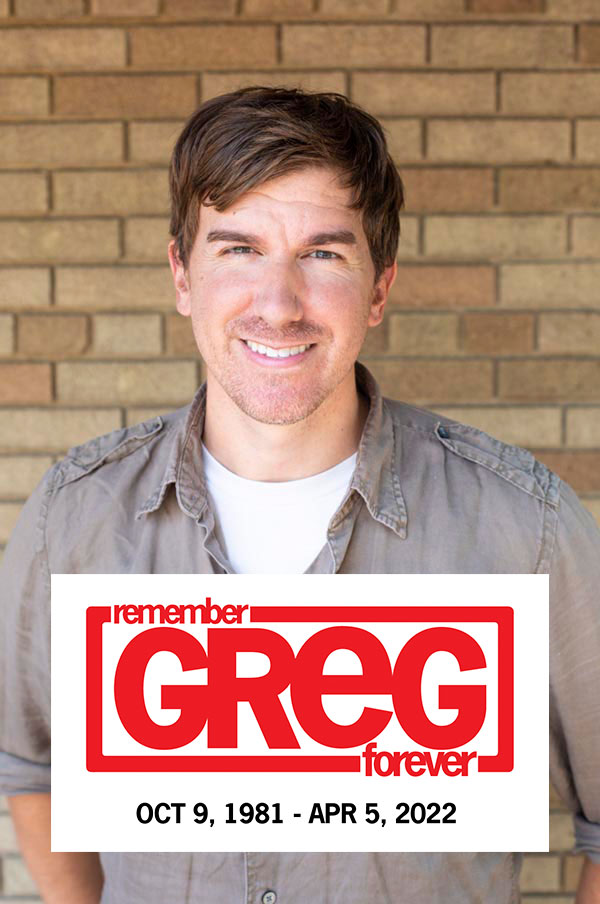 Greg Haupt
Owner & Manager
Greg passed away after a 2 year battle with cancer. I can't bring myself to remove his bio. He was our founder, our comic relief, our resident rock star, our lead "printing problem-solver." His spirit and ingenuity will be forever missed, and our lives will never be the same. Please click his photo to read more. - Cat
Greg is a printing mad-man. By that we mean, if you're in a crazy hurry for something, Greg is your guy. He has an 80.5" arm span, so he can handle your giant poster or sign job with ease. Greg's knowledge of software, file types, and technology is vast, so if you have any questions, he probably has the answers to them.
// Areas of Specialty //
Quick/Demanding Turnaround Jobs - Band Printing - Stickers - Large Printing (Posters, Canvases, Vinyl Banners) - Scanning Small Stuff, Big Stuff and Crazy Stuff - Business Cards - All Types of Small Business Printing in General (Envelopes, Letterhead, Marketing Materials)
Andy Hoppe
Assistant Manager
andy@thedonedept.com
(314) 832-3663 x101
Imported from Germany to our front desk, Andy will most likely be the first one you'll encounter when entering the building or giving us a ring. He guides you to the right person for your specific job and takes care of quoting jobs and payments.
He supports Cat with day-to-day operation tasks and project management while tackling inventory (no paper, no good!) and fighting the supply chain madness.
Once our doors close you'll see him cooking Paella or at the gym practicing involuntary yoga.
Mike Haupt
Arch/Engineering Printing Expert
mike@thedonedept.com
(314) 832-3663 x100
The Done Dept. is one of only a few places in St. Louis that offers copying, printing and scanning of blueprints, though technology has changed so they are no longer actually blue. If that;s what you need, Mike is your guy. He knows his way around printing and binding CD and MEP sets like no other. And to top it all off, he can usually print right away! Unless he's out playing tennis or running a marathon!
// Areas of Specialty //
Architectural and Engineering Printing and Duplicating - Scanning to PDF - Color Line Drawings - Specification and Presentation Books - GBC Binding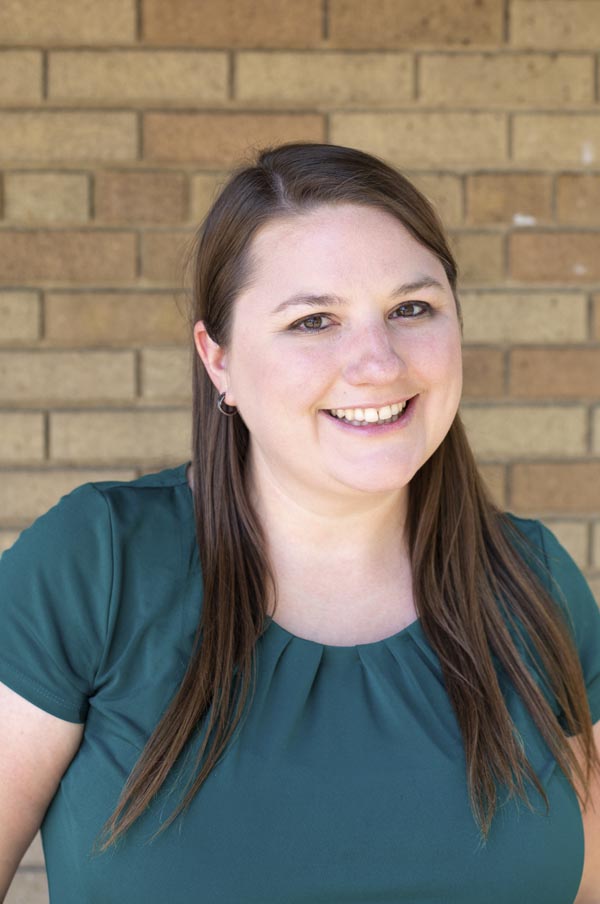 Bridget Seeley
Designer & Maker
bridget@thedonedept.com
(314) 832-3663 x114
Bridget can do anything. She will quote and print your project with efficiency and quality! She can also help with design services and answer any questions you may have about anything print related!
// Areas of Specialty //
Printing - Design - Quotes - Detailed and Thorough - Being Very Sweet
Delaney Jansen
Full Time Production Assistant
As the full time job finisher, printed jobs run through Delaney on their way out the door. This includes stopping for details like scoring, folding, cutting, corner rounding, bookletizing, binding, duplexing, edge painting, and more. Really, anything related to the completion of your job is Delaney's to handle. When she's not moving around the shop working to complete your custom print orders, Delaney can be found making quilts, binding books, and sorting through paper scraps.
// Areas of Specialty //
Finishing - Packaging Orders - Printing Envelopes - Having an Amazing Memory - Custom Books
Dave Moore
Designer & Printer
dave@thedonedept.com
(314) 832-3663
Dave has nearly 20 years of design experience and a degree in photography, which means he can assist with every part of your project. Need a brochure, annual report, or logo designed? At a loss as to which colors are going to work best together? Hung up on which photos to use or have images that need some extra editing? Dave can help! And when your project is ready to go, Dave can get your project printed, packed, and ready to go.
Also, if you want to talk about birds, Godzilla movies, or the ideal recipe for croissants, Dave's your guy.
Also also, Dave was once dubbed the "font editor" while working on his college newspaper. Is that relevant? Maybe not, but it sure sounds nice, doesn't it?
// Areas of Specialty //
Graphic Design • Logo design • Typography • Multi-page layouts • Poster design • Brochure design • Color theory • Photography • Digital image editing + retouching
Nermina Ferkic
Designer & Printer
nermina@thedonedept.com
314-832-3663
Nermina is always eager and open to any design challenges and can also be found printing, trimming and packaging a variety of jobs ranging from business cards to wedding invites. When she's not at the shop, she is curating the perfect playlist or watching movies with her cat.
// Areas of Specialty //
Design - Printing - Illustration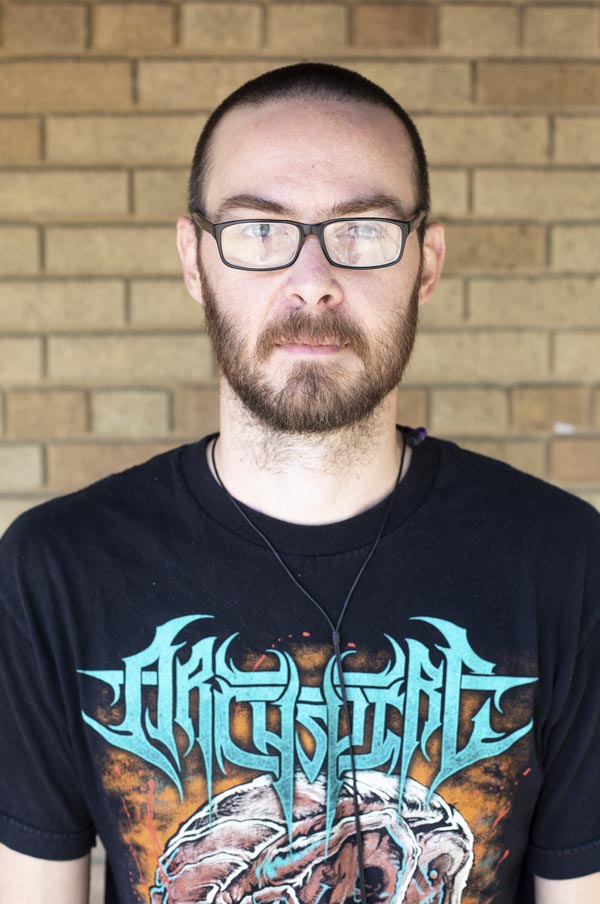 Matt Bryan
Maker & Producer & Doer
matt@thedonedept.com
(314) 832-3663 x114
Matt can read your emails, print your prints, make your artwork look good on a computer screen, tell you which Meshuggah album is best. you get the point. This guy means business. You've heard the saying, "Business up front, party in the back". Matt is business up front and business in the back. If you need to photoshop someone out of a photo, this guy is the guy who you wanna email.
// Areas of Specialty //
Large Posters and Mounting Said Posters - Scanning Small Stuff, Big Stuff and Crazy Stuff - All General Print and Anything Production (Adhesive Mounting, Dry Mounting, Booklet Finishing, Laminating, NCR, Padding, Trimming)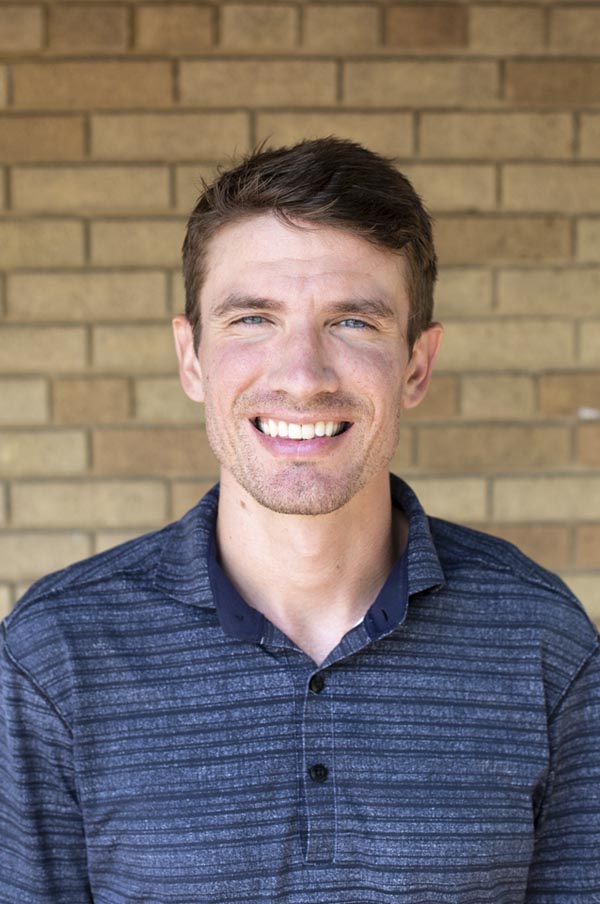 Robbie Haupt
Delivery Driver & Arch/Engineering Printing
robbie@thedonedept.com
(314) 832-3663
Robbie makes deliveries almost all day long, but all he really wants to do is dance!
// Areas of Specialty //
Speedy Deliveries - Trimming - NCR Finishing and Padding - Mounting Posters - Architectural and Engineering Printing and Duplicating
Vatchae Sams
Print Production