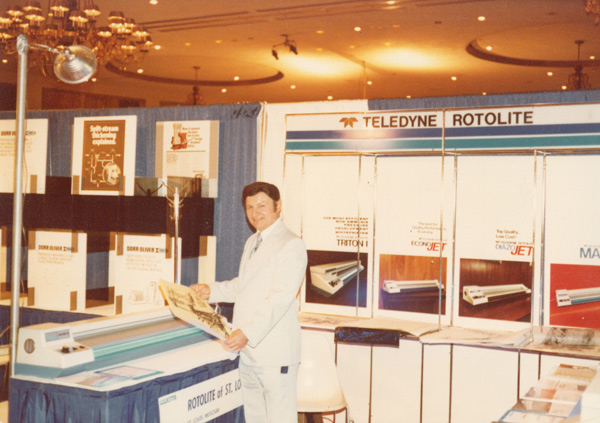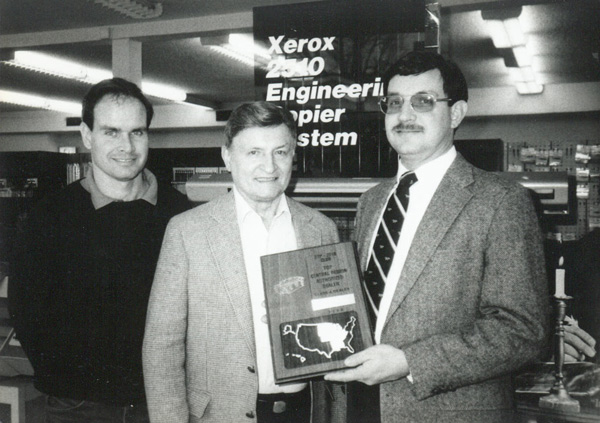 The Done Dept. is a family-owned, print shop in the heart of South City, St. Louis. Our friendly staff of designers and artists provide excellent one-on-one customer service to make all your print projects happen as easily as possible. We view our customer projects as less of a retail transaction, and more of a creative collaboration among friends. Our affordable print and design services are perfect for local businesses, artists, families, and organizations who are in need of quality, custom paper goods.
Before we did all that though…
Our parent company, Rotolite of St. Louis, has been servicing the needs of architects and engineers since 1959. It's founder, Carl Haupt, was the driving force behind the company and was the president and an active worker in the company until his death in 1995.
Rotolite is now managed by his two sons, Paul Haupt, who is vice-president of operations, and Steve Haupt, who is vice-president of sales. The company started small in 1959, selling the newly released Rotolite blueline machine, but has grown steadily over years.
The Done Dept. is Rotolite's retail print shop, rebranded in 2005 by Carl's grandson, Greg Haupt, to appeal to a more general audience in the neighborhoods that surround us. Happy Printing!